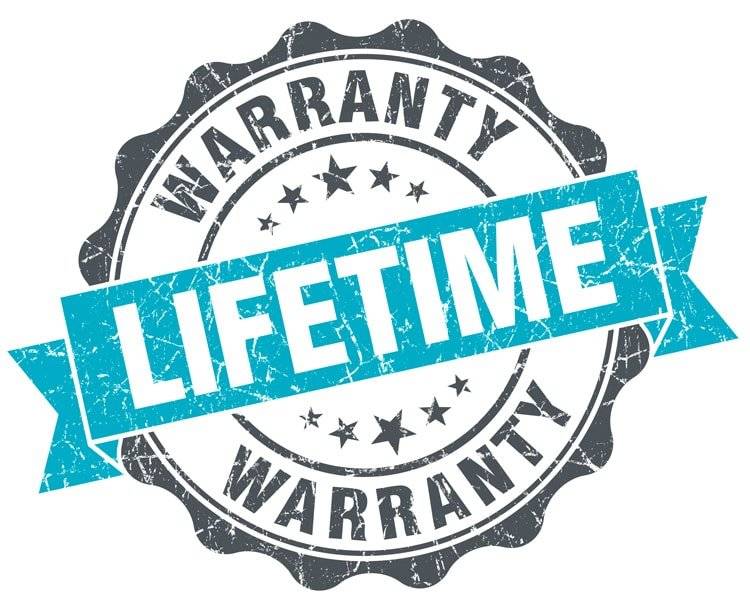 When you buy a Liberty gun safe, you are also getting peace of mind by having the best warranty in the industry. We know the purchase of a safe is often a once-in-a-lifetime investment. Therefore, in the unlikely event your safe has defects in materials or workmanship, we believe you should be reasonably covered for it. Here's what you should know about your Liberty gun safe and its warranty.
First Things First…Activating Your Warranty
As soon as you receive it, you need to register your gun safe to prevent any problems with future warranty issues. You must register your safe within 30 days of purchase or you risk voiding your warranty. Liberty makes it easy to register your safe online to activate your warranty right away. We will then email you a copy of your warranty registration certificate for reference if you ever need to make a warranty claim.
What Does 'Lifetime' Mean to Liberty?
When Liberty says your gun safe is covered for a lifetime, they mean it. Unlike some manufacturers that use fast-talk and fine print, Liberty's lifetime warranty is clear-cut and easy to understand. If your safe experiences any defects in materials or workmanship, Liberty will repair or replace your safe at no cost to you as long as you reside in the United States or Canada for as long as you live.
Transferring Ownership of Your Safe
What if you decide to sell your safe? What happens to your lifetime warranty? You can simply transfer it to the new owner. You also need to make it official with a bill of sale and by filing a transfer of ownership form with Liberty.
Fire and Break-In Protection for a Lifetime
Your Liberty gun safe is also covered in the unlikely event it is damaged in a fire, break-in or break-in attempt if your homeowner's insurance does not cover the damage. It's our way of making sure our customers are well taken care of and happy with their safes.
Five-Year Lock Warranty and Painted Surface Warranty
Unlike other safe companies that offer just a one-year warranty on their safe locks, Liberty offers a full five years of protection for parts and labor to fix any defects in materials or workmanship. We also offer a five-year warranty on the exterior paint surfaces of your safe.
One-Year Electrical Items Warranty
Any electrical items in your gun safe, including light fixtures, switches, cords and transformers are covered for one year from the date of purchase for any defects in materials or workmanship.
Liberty Safe goes the extra mile to make sure our customers and their safes are protected for a lifetime of use.